EDUCATORS
High School for Boys and Girls from grade 8-12
---
Our Staff
Meet the Team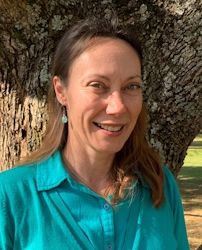 Beverley Cameron
Tanya Gordon
Katherine Jackson
Yvonne Lecordier
Louise Lecordier
Hlengiwe Ngobese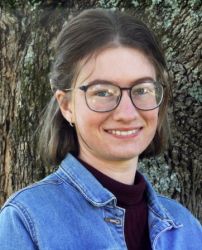 Caitlyn Pentz
Peter Jubbe
My name is Zomakahle Biyela, from a small town called Eshowe in the North of KwaZulu-Natal. I have a Bachelor of Arts Degree in Dramatic Art and Media Studies, Bachelor of Arts Honours in Media and Cultural Studies as well as a Post-Graduate Certificate in Education with majors in Dramatic Arts and History. From this I am sure you can tell that I am very passionate about the arts.

I am currently teaching Dramatic Arts, History, Technology and Economic Management Science at Drakondale School of the Arts. I obtained all my qualifications by the University of KwaZulu Natal.

I have been lucky enough to be involved in Drakondale since the first week that it opened, initially as an early morning extra mural teacher at the old venue after which I was appointed as a part of the permanent teaching staff. I have so enjoyed being a part of the growth of this unique and wonderful school. I have been involved in the teaching of dance for 22 years after acquiring my Associate Qualification in Cecchetti Ballet and I belong to the Cecchetti Society of South Africa which is affiliated to the Imperial Society of Teachers of  Dancing - an examination board based in London.

I have a particular passion for working with teenagers and enjoy helping them develop to reach their enormous potential. To support this, I am currently furthering my studies in Counselling Psychology which I thoroughly enjoy. I am incredibly proud to be part of the passionate and dedicated teaching team of Drakondale who are so committed to developing well rounded, empowered young adults - academically, socially, and in the area of the arts.

The kind of young leaders that will go out and make a difference in our country.

I am a proud mother of 2 children, both studying at TUKS university. I started my studying at UKZN where I achieved a BA is Psychology and Economics. I took a few years off to look after my children when they were young and started teaching later on when given the opportunity to work at the wonderful Faithway College in Underberg. I completed my PGCE while working up in Underberg. I moved to Hilton about 10 years ago. I met some wonderful people that worked in Umsalinga a desperately poor community outside Pietermaritzberg. Here I was asked to help with education for junior students. This absolutely terrified me as I had no experience with small children. I went into the schools to do remedial work. I quickly identified that it was not remedial work that was needed but a better skills level going into school, that is pre-school. With my usual tenacious energy I found out how to set up a pre-school and with my amazing colleagues from MNCP and help from many friends we set up a Pre-school in the Umsalinga community. The organisation fed 250 kids a day and did classes twice a week. We started in a shack with a few plastic toys and today it is a thriving community centre with it's own hall. From humble beginnings to a life changing centre. I am exceptionally proud to have been part of this adventure. I was working at Umsalinga as a volunteer so was actively looking for a paying job. I was offered a job at Howick High and worked there for a couple of years. I started working at Drakondale a year after it's conception. I have been teaching Maths and Life Science for the last 5 years. I completed my Short Learning Course through UNISA last year to further my education in Teaching Mathematics. I have done courses in Teaching student's to learn (with Trish Gatley at Learning Identity), Life coaching, Hypnotherapy and Youth coaching (through Action Factory). I believe myself to be a holistic teacher, knowing that mental health, determination and having goals is essential to students learning path (it is almost as important as maths). When not torturing students with Magical Mathematical concepts I am an avid runner and Lifelong Learner

Yvonne Lecordier Matriculated from Ferrum high School 1997 (Newcastle). She studied hospitality at the Fern Hill Hotel & Training College from 1997 – 1999. She worked at the hotel as the functions coordinator and after three years her passion for teaching was established after her promotion to head of the Fern Hill Training College. As a National Qualifications Trainer Yvonne joined Ezemvelo KZN Wildlife and worked as an Eco Tourism Trainer, she worked for Ezemvelo from 2003 -2005.

In 2005, Yvonne resigned from Ezemvelo KZN Wildlife to spend time raising her then young children. It was at this time that she also relocated to Mpumalanga Province where she resided until 2020. Work experience during this time was as follows:

Hompie Kedompie Pre School-Grade R teacher
Smart Brain: Smart Brain program facilitator
Little Nova play group teacher and co-owner
Gert Sibande Collage External invigilator
Standerton Primary School Substitute Teacher
Standerton Primary School SGB teacher

Yvonne studied towards her teaching degree between 2016-2019 and graduated from the University of South Africa with a Bachelor of Education (Intermediate and Senior Phase) 2607 NQF level 7 in 2020. Yvonne is a SAICE registered educator. She currently works at Drakondale School of the Arts as is part of the school SMT member

Yvonne is married and has three teenage children, she enjoys spending time with  her family baking, crafting, and appreciating nature and the arts.

Hi, I am Dumisa Ntokozo Mkwena. I teach Mathematical Literacy, Computer Applications Technology, Natural Sciences and Computer Literature training. I received my teaching qualification from the University of Zululand, where I did my Bachelor of Education degree with majors in Mathematics and Computer Science.

My name is Hlengiwe Ngobese. Iam from Empangeni KwaZulu Natal. I hold a Postgraduate Certificate in Education with specialisation in senior and FET phase. My major subjects are IsiZulu and Business Studies. I joined Drakondale School of the Arts in 2018. I have 3 years experience in teaching.

I have taught the following subjects: EMS Grade 7-9, Technology Grade 7-9, isiZulu FAL Grade 7-11, Business Studies Grade 10-11.

My name is Caitlyn Pentz. I was born and raised in Howick. I homeschooled and matriculated in 2021 with GED while also attending Drakondale School of the Arts for extra lessons in Maths, Physical Science, Visual Art, Dance and Music Studies for grades 11 and 12.

Presently I am the assistant music teacher for the grade 8 and 9 Music Theory classes. I also teach voice and piano lessons to some of the learners. During this year I am completing my own studies and will be writing my UNISA grade 6 theory and grade 7 practical for music. I am hoping to further my music education in the future.

I am enjoying this experience very much even though teaching is something that I always thought I would be terrible at and not enjoy. I love interacting with the staff and learners on a daily basis at Drakondale. I am constantly learning something new from all the incredible people that surround me.
Drakondale School of the Arts is a High School for Boys and Girls from grade 8-12
Get in touch to make an application today.